Welcome
We have returned to Sweden after three wonderful years in western China. Here you can read about our China experience—with two years in Gansu and one in Guangxi—as well as browse through our photos and videos. Please feel free to contact us and sign the guestbook!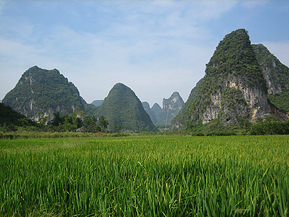 Latest letter
May 23, 2009
Dear friends! Only one month remains of our three-year China adventure, and it feels quite strange that we will soon be leaving. Our southern tropical weather often surprises us with changes from br...
Read more >>
Update history
May 7, 2009
A new photo album was published.

February 12, 2009
One new video clip added to the video page.